If you are in pursuit of a premium service provider that offers interior and exterior Residential and commercial painting in Dubai, then you are on the right page. We offer Professional Painting Service in Dubai with more than 5 years of experience; we are the Best Painting Company in Dubai. Best Painting Services provided at best prices. Apartment Painting & Villa Painting Services available. Our paint visualizer provides a breathtaking way to create inspiration boards for your much-loved ideas. Therefore, you can keep all your color ideas in one dot. Villa Paint Services color engine is the sneakiest way to add color to your walls without losing the comforting vibe of the room.
Undeniably, not every villa painting service in Dubai is reliable and budget-friendly. You have to invest your time and look for the one that offers you the top-notch quality of villa painting Dubai, that too without creating a hole in your pocket or disturbing your monthly budget. If you have been looking for one such reliable company for a long time, guess what? You have arrived at the right place, finally! 
Yes, that is right. Villa Paint Services has been in the industry for the past five years now, and therefore- we are Professional Home Painting Services Dubai which are solely committed to delivering the best painting services. We are devoted to utilizing the latest standards and techniques of villa painting. Our attention to minor specifications has helped us earn an abundance of name and fame in the villa painting industry. Our team of experts has got us celebrated for excellence, and they play an essential role behind our client's perpetual coming back nature. Yes, it is because of our market reputation that our clients keep rushing back. Not just that, they even spread our name to friends, colleagues, and relatives for the best villa painting services in Dubai. 
In the past five years, our clients have taken pride in referring our names to others. Hence, it is our moral duty that we respond to each villa owner's needs and concerns, that too on a considerate, timely, and sincere basis. Our team combines experienced individuals from the industry who will help you understand the quality of different paints while being result-oriented in their work. Are you wondering about the cost? Connect, and we will send you a quote along with the appropriate villa painting cost Dubai.
Whether it is an apartment that requires its interiors to get painted or exteriors, we- Villa Paint Services can help you get both done rightly. We understand that searching for the right apartment painting services Dubai is no kid's play- it requires a lot of research. But, guess what? Not any more. Villa Paint Services gets celebrated for offering the best residential painting services Dubai. Our painting experts are nothing but the most appropriate team to get your apartment painted or repainted. Our procedure for apartment painting service is crisp, and you can stay assured of the highest-quality service. 
When we take a project in our hands, we start seeing it as our own house. Post that- we solely want to create a space that speaks and portrays your thoughts via our paint. We are open to providing expert guidance on apartment paints and residential painting, color consultancy, and the latest paint technology. Once you connect with us, you will realize how our technology-enabled apartment paint is avant-garde, and no other painter in Dubai can offer you the same. 
If you wish to revamp the energy of your apartment, try vibrant and exciting color combinations. Our experts, by now, have performed home painting services in Dubai for numerous clients, and we carry deep knowledge about color combinations. Hence, we can suggest to you some of the trendiest yet comforting color combinations. So, connect with Villa Paint Services and unearth a whole new world of house painting services Dubai. 
At Villa Paint Services, we believe that your office setup is an essential part of your brand image, and you must ensure that it is well-maintained. Hence, acquire a timely office painting and repainting option. Being in the professional painting industry for so long, we know that paint is not only vital for your employee's increased productivity. But also for the visitors, clients, and potential clients visiting your office. So, schedule an office paint with us, and we promise that we won't keep you waiting for long and once we get done, watch your employee's productivity increase!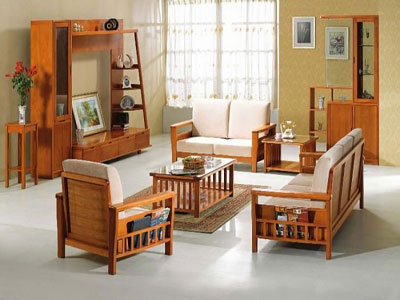 At Villa Paint Services, our approach towards furniture painting promotes utmost care and attention to detail. We start by creating a clean slate for application, further swiftly moving towards aptly removing the old finish. Our experts will sit with you and try to understand the end-use of the furniture to determine the best paint product to use to ensure a perfect result. We are the best painting company in Dubai for furniture painting, come, connect with us!