Swimming pool cleaning services in Dubai are necessary to keep your pool clean and in the best condition. It's tempting to take on pool cleaning yourself, however, this can be very time consuming as just skimming the pool for the few odd leaves and throwing in the right chemicals in the water isn't the right way to go about it. By hiring a professional pool maintenance company in Dubai, you're ensuring that your pool will stay in impeccable condition and keep the pool's water quality high and hygienic. ServiceMarket has partnered with the best swimming pool cleaning companies in Dubai so all you need to do is book the service after browsing verified customer reviews!
Regular pool maintenance gives you
Having a professional cleaning service means that your water is kept clean and free from the bacteria, algae and fungi that love to grow in water; this ensures that your family and friends are kept safe from waterborne nasties. It also means that all dirt, grime, other products are removed from the water before it has a chance to become an issue and cause major problems later down the line, leaving your pool crystal clear at all times
Choosing the right pool cleaning service matters
A professional pool cleaning service in Dubai will clean your pool a couple of times a week and do the necessary to ensure all parts of the pool equipment are well cared for and maintained. You need these services even if you've invested in a good filtration system. The professionals you book through ServiceMarket will have all the right tools, supplies and equipment to keep your swimming pool in prime condition.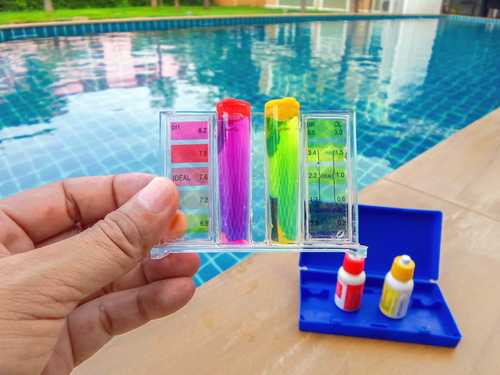 ServiceMarket offers you free quotes on pool cleaning companies that have been vetted and reviewed. Depending on the size of your swimming pool, a regular cleaning service in Dubai, coming in two days a week, could cost you between AED 349 – AED 499 per month (excluding VAT). Prices are charged monthly in advance for as long as you need the service. Enjoy the benefits of a regular pool cleaning service today!